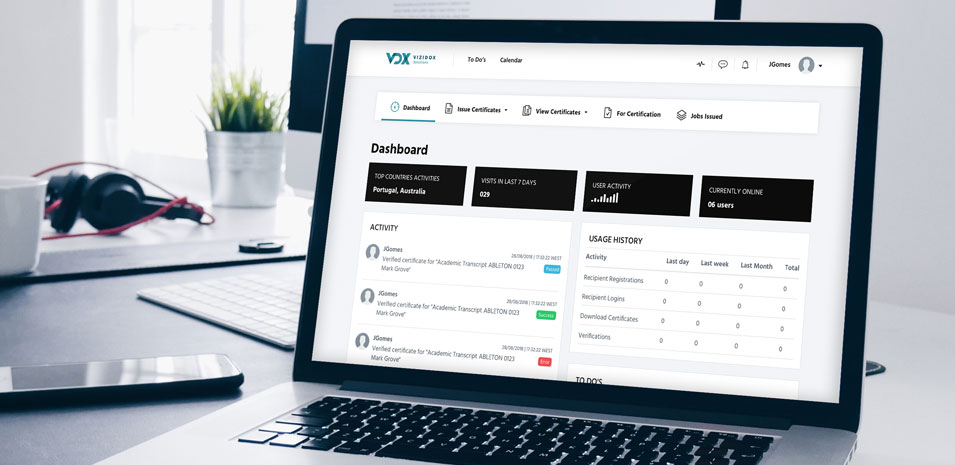 28 Nov

SAE issues credentials via the Blockchain

SAE Creative Media Institute has issued degree documents using blockchain technology. SAE has piloted the issuance with Bachelor of Game Development graduates from its Australian campuses. The issuance is powered by blockchain technology developed by Vizidox Solutions founded by tech entrepreneur Freddy Elturk. 'With Vizidox, the blockchain has now been applied to transcend its original cryptocurrency purpose and is set to disrupt all of the established systems for document security' Freddy Elturk.

At a time where the University and Higher Education sector is facing data and academic integrity assaults, blockchain technology ensures tamper-proof credentials that can be securely verified online at any time. Using this model of issuance, graduates will have global access to verifiable credentials. Vizidox solutions blockchain technology will remove the need for third party verification, certifications and international apostille protocols.

Graduates can use their SAE credentials for job applications and applications for further study and have employers or institutions readily and independently verify the credential as it was issued by SAE. Scott Jones, CEO of Navitas Careers and Industry and SAE Global says, 'SAE is now at the forefront of digital credentialing, blockchain credentials have yet to be successfully issued by most universities. The advantage of the Vizidox platform is that it is profoundly secure and scalable – it will not suffer the same security vulnerabilities of other electronic credential systems'.

As well as being absolutely secure, these credentials will be perpetual remaining current well beyond the working life of recipients. The days of seeking certified or notarised documents are gone. The cost, time and hassle of replacing lost or damaged credentials are gone. The Vizidox platform will allow SAE, a global education provider, to track all of its credentials across its 47 campuses throughout Australia, Europe, Asia, Africa and the Americas.

The Vizidox platform has a range of management features to organise issuance dates, track documents by region and timezone and provide staff with an international secure instant communications medium. Graduates will have perpetual access to an exclusive personal credentials wallet that is unhackable with the facility to self-manage their officially issued degree and transcript documents.

Don't worry, there will still be graduation ceremonies – SAE will continue to celebrate each new cohort of graduates joining its over 30,000 worldwide alumni.

Click here for further in formation about this project.